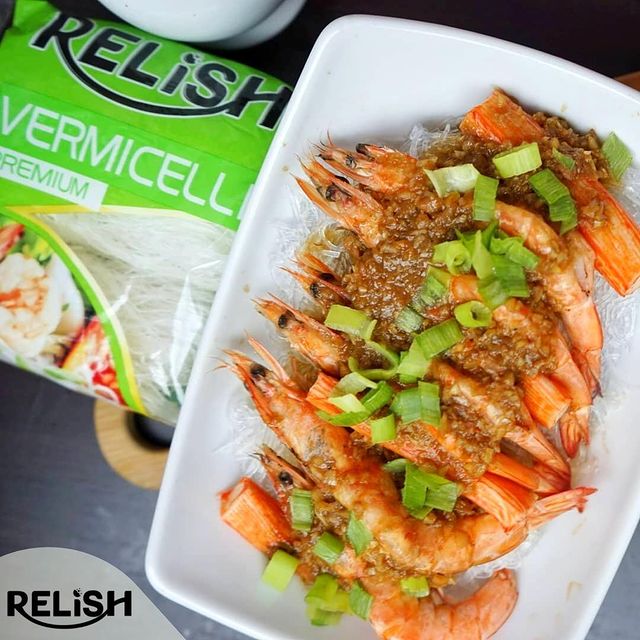 Steamed Spawns Vermicelli
Ingredients
𝐑𝐄𝐋𝐈𝐒𝐇 𝐕𝐄𝐑𝐌𝐈𝐂𝐄𝐋𝐋𝐈
Prawns, cleaned
Crab sticks (optional)
Garlic, minced
Vegetable oil
Soybean paste
Soy sauce
Spring onions for garnish
Procedure
1. Prepare ingredients
2. Soak 𝐑𝐄𝐋𝐈𝐒𝐇 𝐕𝐄𝐑𝐌𝐈𝐂𝐄𝐋𝐋𝐈 noodles in hot water for 5 mins. Rinse and set aside.
3.Arrange in a ceramic plate.
4.Saute garlic in vegetable oil. Add soybean paste, soy sauce, and add water.
5.Prepare steamer.
6.Top vermicelli with prawns. Add the sauce on top and steam for 10 mins.
7.Top with spring onions and serve hot.