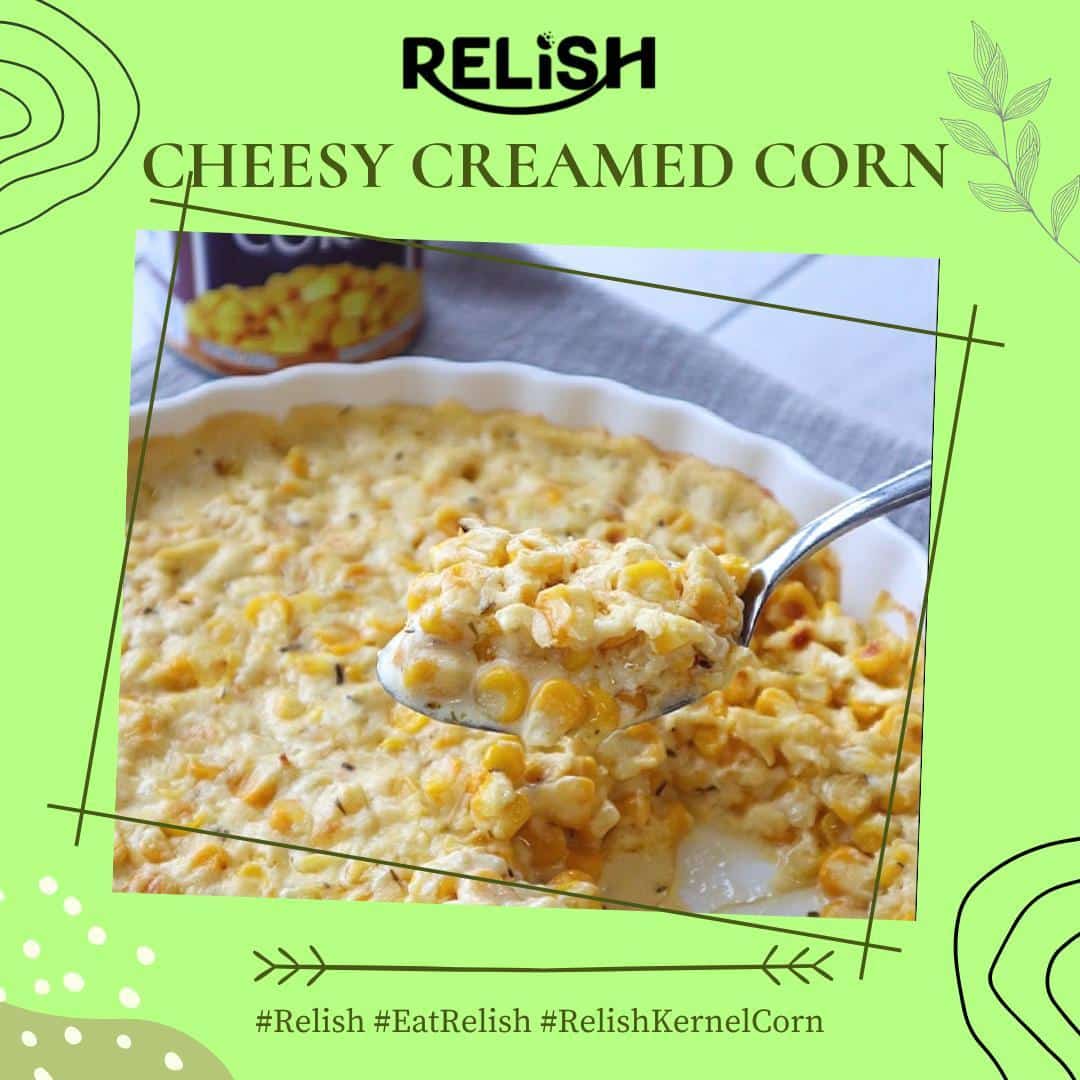 Creamy Cheese Corn
Ingredients
1/2 cup cream cheese
1/4 cup unsalted butter
5-6 cloves garlic, minced
1/3 cup milk
3 cans relish corn
1/2 tsp dried thyme
salt and pepper
1 1/2 cup shredded cheddar cheese
Procedure
1. Preheat oven to 375 F. Lightly oil a 9-inch baking dish.
2. Combine cream cheese, butter, and garlic in a medium saucepan over medium-high heat. Stir in milk until smooth for about 2 minutes. Stir in corn until well combined, for about 2-3 minutes. Stir in thyme; season with salt and pepper, to taste.
3. Spread corn mixture into the prepared baking dish: Sprinkle with cheese. Place into oven and bake until bubbly, about 8 -10 minutes.
4. Serve immediately, topped with additional cheese.