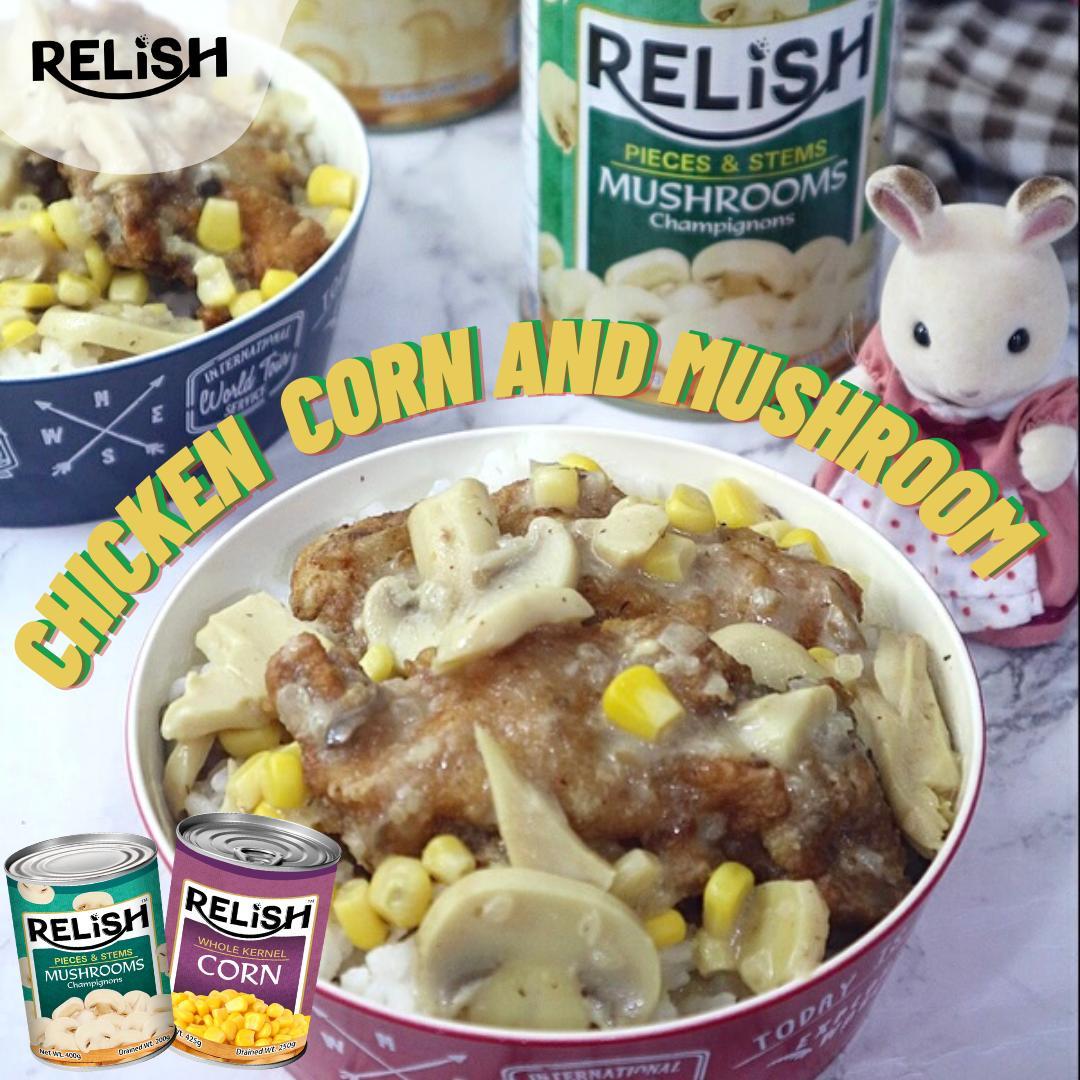 Relish Chicken Corn Mushroom
Ingredients
9 pcs store- bought chicken fillet
1 can relish mushroom
1 chopped small onion
1 /2 cup cream of mushroom
¼ cup all purpose cream
1 cup water
1 tsp Flour (dissolved in 1 tbsp water)
Relish Whole Kernel Corn
Procedure
Fry the chicken. Set aside.
To make the sauce;
In a pot add in oil, sauté chopped onions and relish mushroom.
Pour the chicken broth or water, cream of mushroom, and all-purpose cream.
Cook over medium heat and whisk until smooth. Add the flour and continue to cook for
1-2 minutes until it starts to thicken. Add the corn followed
by the chicken and coat in the creamy sauce. Serve Immediately.