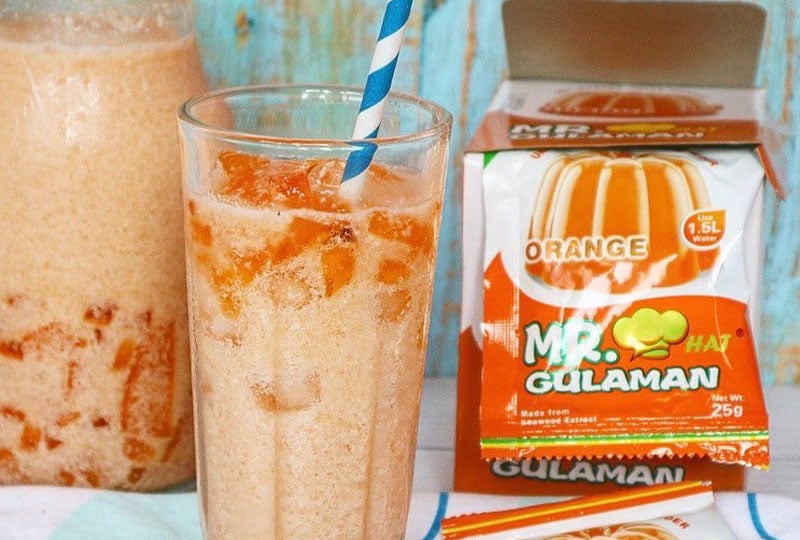 Milky Melon Gulaman
Procedure
For Gulaman
1. Dilute Mr. Hat Gulaman in 4 cups of water. Add 1/4 cup of sugar and stir very well until the sugar is dissolved.
2. Cook on the fire and wait to boil and transfer to your prepared pan. Set aside.
3. Cut the gulaman into cubes.
Milky Melon Gulaman
1. Dilute 1 sachet of Melon Tang in 750 ml of cold water .
2. Add evaporated milk or fresh milk and coconut milk then stir very well.
3. Add your sliced gulaman.
4. Add ice and enjoy the drinks.