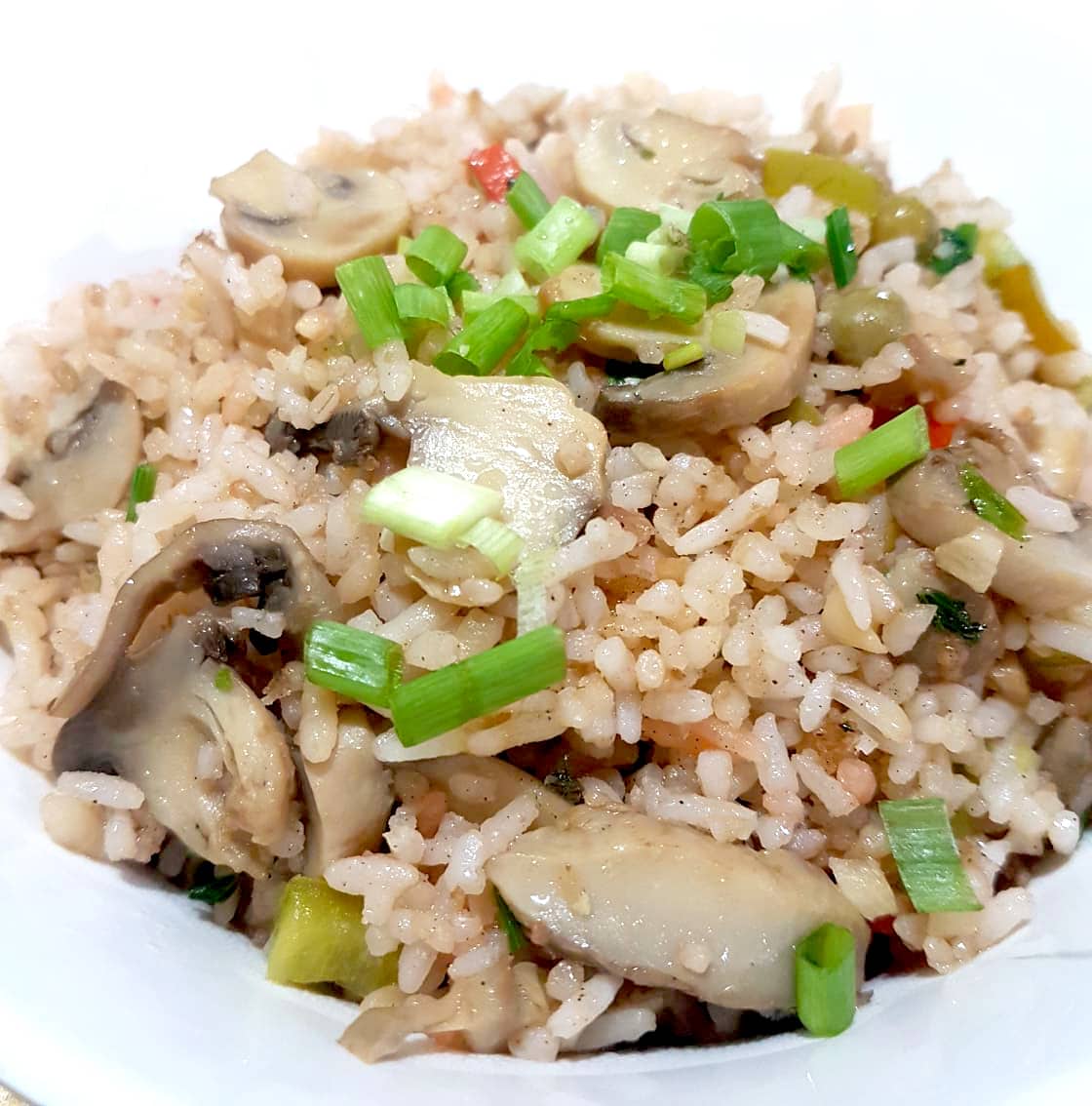 Mushroom Fried Rice
Ingredients
2 tsp cooking oil
1 tbsp garlic
1 tbsp ginger
½ cup onion
1 small can Relish Mushroom Pieces & Stems
½ red bell pepper
½ green bell pepper
¼ c green peas
½ tsp salt
½ tsp pepper
¼ tsp soysauce
2 ½ cup cooked rice
½ tbsp kinchay
½ tbsp spring onion
Procedure
Heat wok over medium heat. Add oil into wok and saute garlic until slightly browned. Add ginger and onions. Stir until onions became translucent.
Add the Relish Mushroom Pieces & Stems, red bell pepper and green bell pepper. Stir fry them for 5 minutes or until the mushrooms begin to get lightly browned from the edges.
Then add the cooked rice and green peas.
Seasoned with salt, pepper and soy sauce. Stir gently but briskly until rice is hot.
Garnished with kinchay and spring onions. Serve hot.