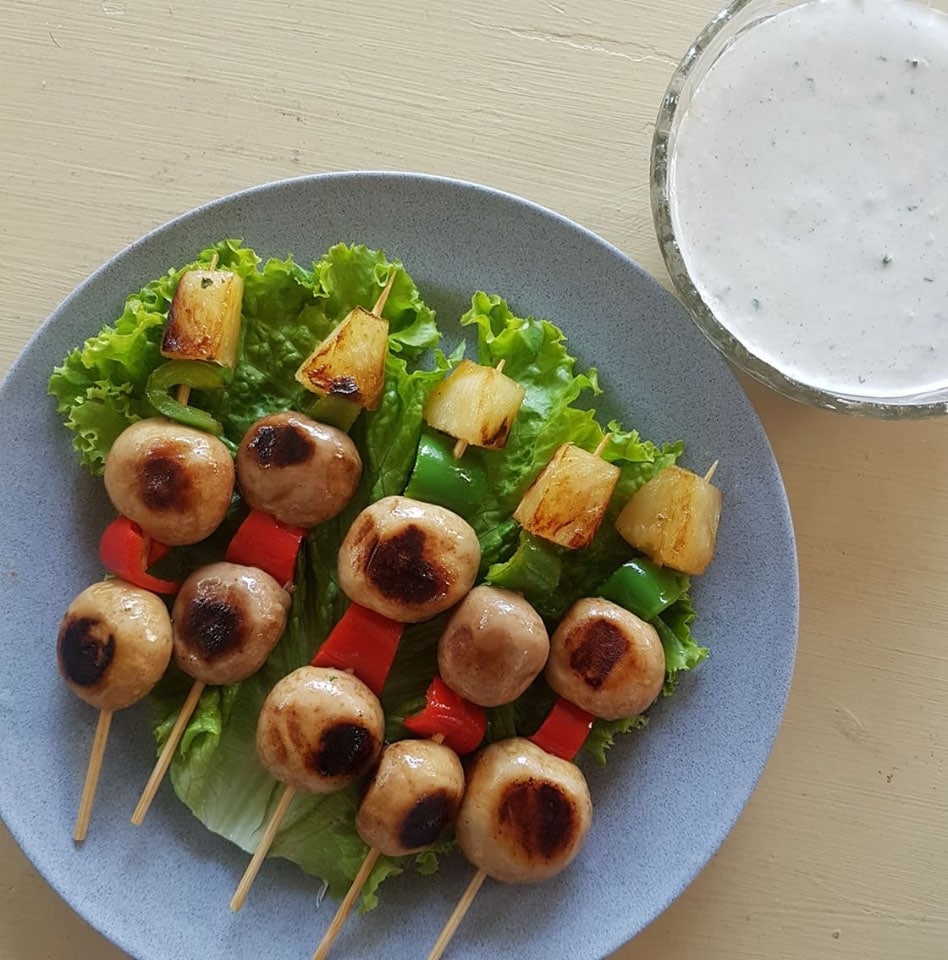 Mushroom Skewers
Ingredients
1 can Relish Whole Mushroom
½ red bell pepper
½ green bell pepper
2 tbsp oyster sauce
pinch of salt & pepper
1 small can pineapple tidbits
Procedure
In a bowl, stir together oyster sauce, pineapple juice (juice from pine apple tidbits), pinch of salt and pepper. Add the mushroom and bell pepper (cut into cubes). Marinate for 15 mins.
Skewer the marinated Relish Whole Mushroom, red bell pepper, mushroom, green bell pepper and pineapple tidbits in bamboo skewers.
Heat-up the grill. Grill the mushroom skewers for about 2 minutes. Baste the top using a brush and then turn it over. Baste the top again. Continue to grill and baste one side for about 2 minutes or until done.
Serve with ranch sauce. Mix mayonnaise, garlic, pepper and fresh milk.