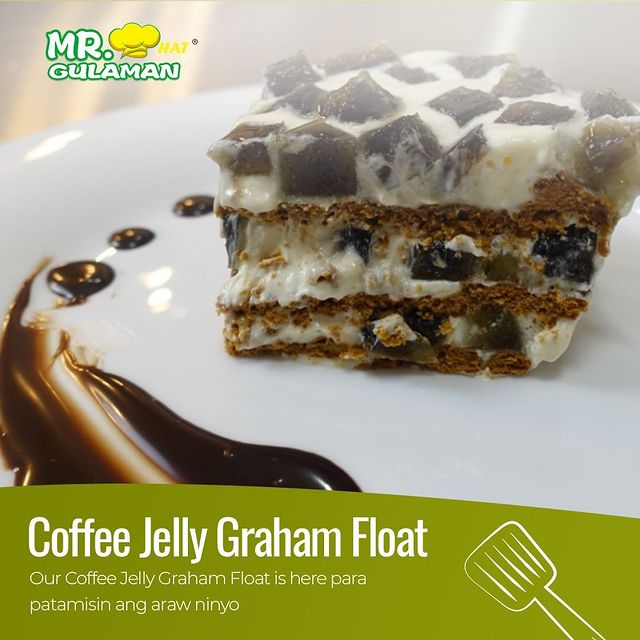 Coffee Jelly Graham Float – Mr. Hat Gulaman Coffee Jelly
Ingredients
1 Pack Mr. Hat Gulaman Coffee Powder
1/2 cup White Sugar
4 cups water
250g All Purpose Cream
300ml Condensada
200g Graham Crackers
Procedure
1. Sa isang bowl, mix sugar in water and add ang Mr. Hat Gulaman Coffee powder. Stir and let it boil.
2. Ilagay sa molder and let it cool. Gawing cube ang hati and set aside.
3. Sa isa pang bowl, beat the chilled all purpose cream until it doubles. I-add ang condensada and beat.
4. To assemble, ilagay ang graham crackers evenly sa rectangular molder and pour 1 cup of cream mixture. Add the cubed coffee jelly, assemble, at ilagay sa freezer for 4 hrs o overnight.
5. Serve & enjoy!