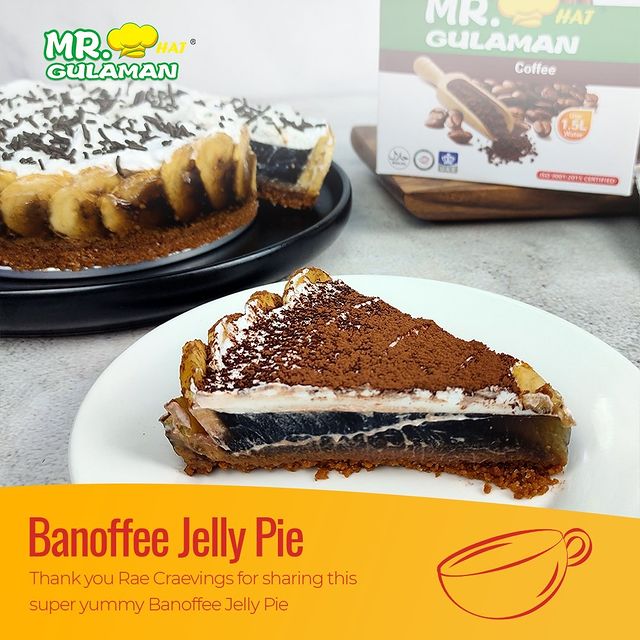 Banoffee Jelly Pie – Mr. Hat Gulaman Coffee Jelly
Ingredients
200g Crushed Grahams
1/4 cup Sugar
1/2 cup Melted Butter
4-5 Bananas
5 cups Water
25g Mr. Hat Gulaman Coffee
1 cup Sugar
Whipped Cream for Topping
Cocoa Powder for Dusting
Procedure
1. Base:
a. Mix melted butter, crushed graham, and butter.
Gamitin itong base para sa pie
b. Slide bananas at gawing walls para sa pie.
I-freeze habang ginagawa ang coffee jelly.
2. Coffee Jelly:
a.Dissolve 25g Mr. Hat Gulaman Coffee in 5 cups
water at mag-add ng sugar.
b. Bring to a boil.
c. I-transfer sa frozen graham banana base.
d. Chill for at least 1 hour.
3. Toppings:
a. Spread whipped cream sa taas ng pie.
b. Dust with cocoa powder o sprinkles.