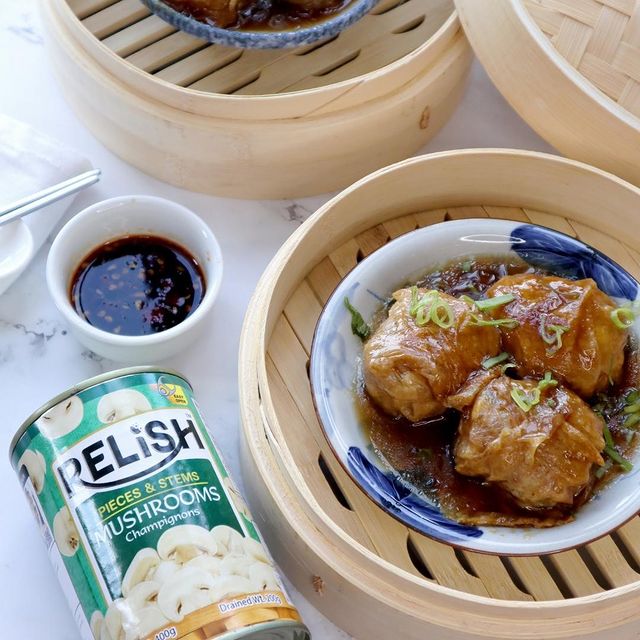 Chinese Mushroom Meatballs with Relish Mushroom
Ingredients
300 grams ground beef
1 can relish mushroom (finely chopped)
1 stalk chopped spring onions
1 tsp shao xing wine
1 tsp sesame oil
¼ tsp black pepper
½ tsp salt
2 tbsp corn starch
1 tsp brown sugar
Chinese taupe or bean curb skin (optional)
For the sauce
1 cup beef stock
½ beef cubes
1 tbsp brown sugar
1 /4 cup slurry
Procedure
Combine all ingredients, and cook in a low heat. Wait to boil and the sauce to be thickened. Pour in the beef balls then sprinkle some leeks.
1. Combine all ingredients
2. Then, put in the fridge and let stand for 15 minutes
3. Using ice cream scooper, scoop the beef and form into a ball. Cover the beef balls using bean curb this is an optional only.
4. If you don't have taupe or bean curb skin, roll the beef balls in a flour.
5. Put the beef in a stainless plates and steam for 30 minutes
6. Removed the beef balls and pour the sauce and add onion leeks on top.
Relish, Your Choice for Every Recipe!